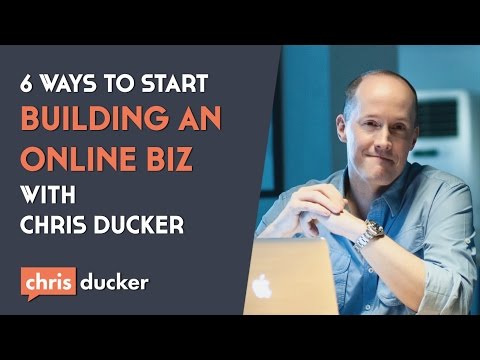 As todays business world becomes more and more 'online' focused, creating Passive Income streams should be one of your main focuses when building a business in the new economy.
This doesn't mean that (if you have one) you abandon your traditional business. It simply means that you can probably capitalize on the way that consumers are purchasing more than you currently are. If you're a chiropractor, for example – why not create an eBook or audio guide on marketing and promoting your chiropractic clinic in your local city?
The possibilities for creating passive income streams are endless.
The ability to create numerous money-making vehicles, switch them onto auto-pilot and then reap the financial benefits is paramount to living a successful entrepreneurial life in the modern world. There are many people doing it successfully, and there is no reason why you can't join them!
In this short video I share with you SIX ways to be able to produce passive income streamsonline and 'make money as you sleep'. Also, try to keep in mind that although its not required to begin with, all of these passive income generating ideas can be made a LOT easier by utilizing a virtual assistant.
There are countless avenues to explore when creating passive income streams, the six I discuss in this clip are:
As you can see, there are many different ways to create passive income streams, the most important thing is that its done with passion and great content. Putting something together is one thing, but making sure that people get genuine value from it is a different ball game completely.
If you have had success with your own passive income streams online then please tell us all about it in the comments section below. Don't keep it to yourself, share the wealth!